Curiobot is a digital production studio. Our Tech division creates engaging Augmented Reality (AR) applications for business and media. Our goals are to improve operations, solve problems, and optimize the day-to-day.
Curiobot was incorporated in Vancouver, Canada in 2019. Our origins lie in video game design. Founder Nick Yonge created krangGAMES Inc in 2010, his first game design studio - the predecessor to Curiobot. We take our games experience and build software that is uniquely engaging, informative, and fun.
We know how to take AR and apply it, effectively, to your business. And then we make it fun.
AR is blossoming. The technology is mature enough for consumer and enterprise use, but new enough that its opportunity space is largely untapped. Case studies of businesses that adopt AR show enormous gains in profits, productivity, and engagement, both internally and with consumers.
We work alongside businesses to identify how to fit AR into their operations, and then we make it happen.
We've worked with numerous clients to make a diverse range of apps. We've made promotional games, training and onboarding tools, sales and showroom apps, and more.
We've solved a lot of problems.
Highlight: Bayer Compliance AR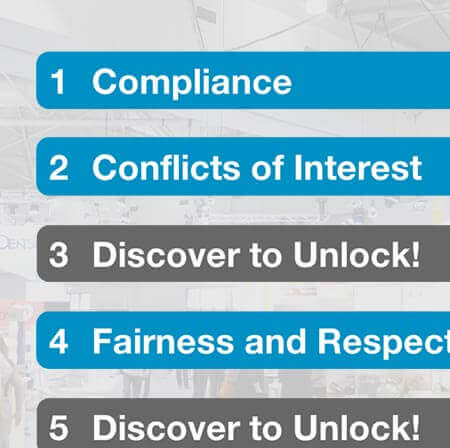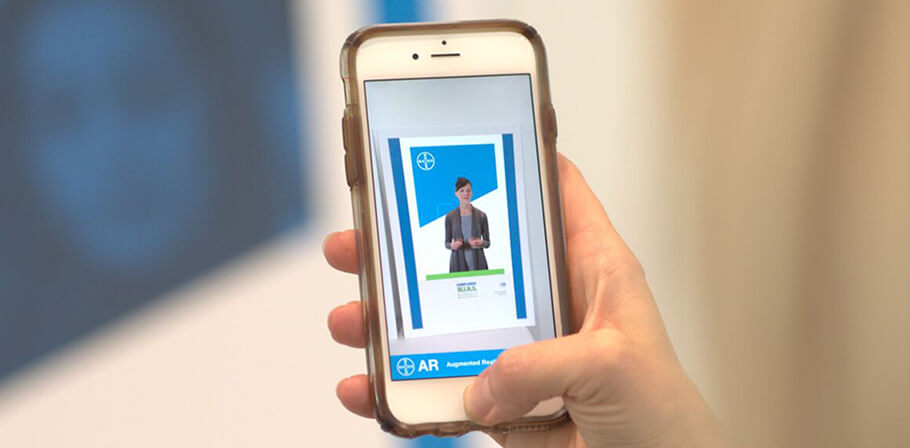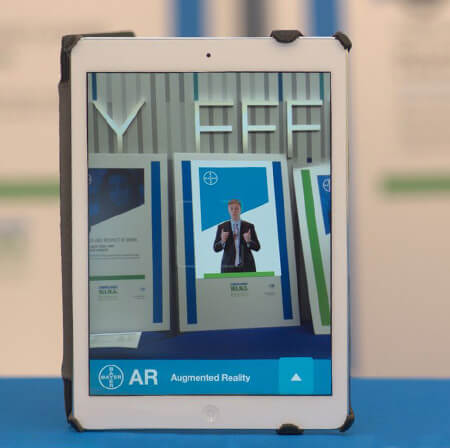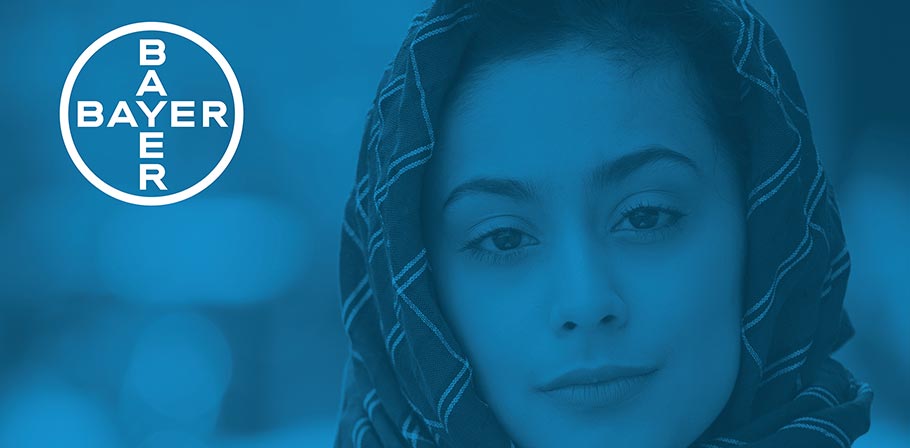 With Balihoo Productions, for Bayer AG
Task: improve employee retention of corporate policies at Bayer's Compliance Day Event.
Bayer Compliance AR is an app created for Bayer AG's Compliance Day Event. Using the app, users can point their phone cameras at posters mounted on-site throughout Bayer's event locations (or at images hosted online if event attendance wasn't possible). The real world posters displayed basic info - when viewed through the app, the posters came to life with audio and video using AR technology, sharing detailed policy information.
Winner, MarCom Gold Award, 200c. "Best Mobile App for Training/Learning"
Combined AR tech with gamification to help employee's retention of corporate policy. Managed deployment over iOS and Android app stores.
Highlight: Rickflector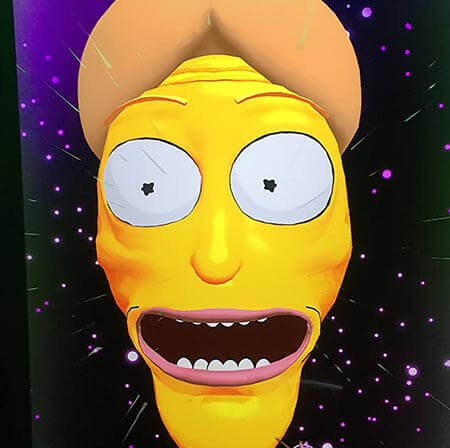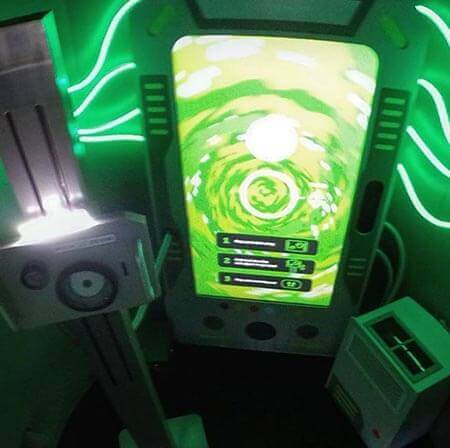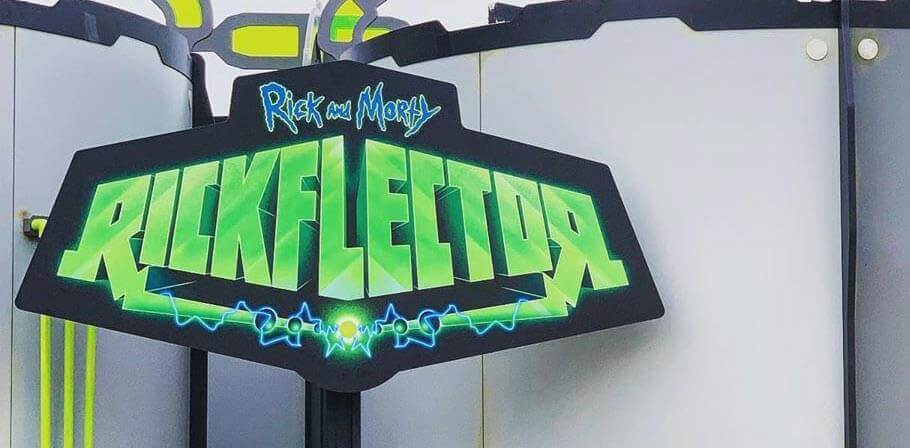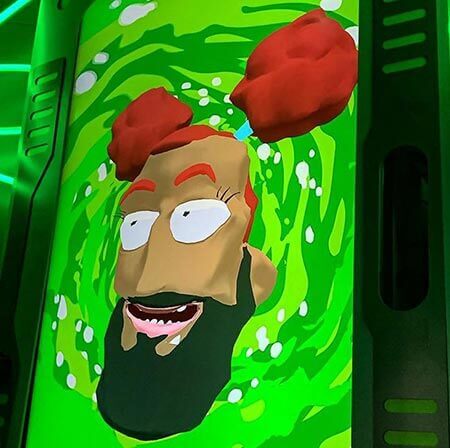 With Deeplocal, for Adult Swim
Task: hype Rick And Morty Season 4 with a memorable SDCC experience.
Rickflector was an installation set up outside San Diego Comic Con 2019 to promote the upcoming Rick And Morty Season 4 release. Players would enter the pods, then play a series of AR minigames using body and facial tracking, placing their likeness into the world of Rick And Morty.
Assisted with game design and utilizing AR technology to create a memorable marketing experience. Deeplocal was responsible for overall creative concepting, UX, game creation, fabrication and management of pods.